THE AUTOMATIC FISH FEEDER - WITH TIMER! WILL ALLOW YOU TO AUTOMATICALLY FEED YOUR FISH AT THE TIME YOU SET!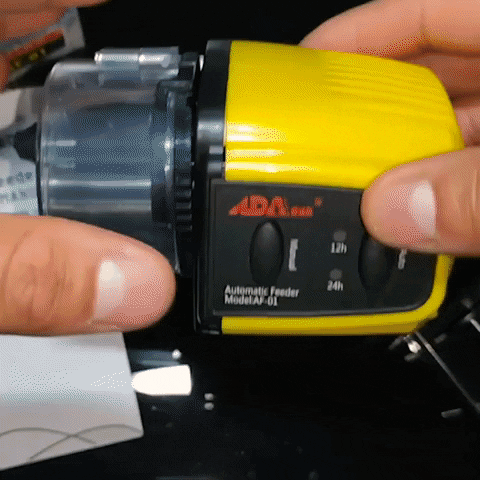 With this Automatic Fish Feeder - With Timer, no more asking the neighbors to drop in to feed your fish or your turtles when you need to go out of town. It works by using a timer to serve food over a period of several hours, and it can hold an Approximate 21-day supply—which means you can go on vacation and trust that your fish are getting properly fed. 
FEATURES:-
MOISTURE PREVENTS DESIGN -

 

moisture-resistant hopper keeps fish food dry, won't get wet or jammed.It accommodates most types of food, including flakes, pellets or crumbles.
EASILY ADD FOOD  -

 

Adding the fish food from the food bucket, you can increase or decrease easily the amount of dispensed food. Because of the 360°rotation of the pedestal of digital fish feeder, you can rotate it to the satisfying position after it is installed.
PROGRAMMABLE

 -.

 

The Automatic Fish Feeder with timer allows you to set up to two automatic feedings per day. You can program it to feed at any hour of the day or night and have it deliver either a single or double  feeding. At the same time, you can also feed manually and experience the fun of feeding.
EASY TO INSTALL - According to the form of the tank, there are two installation methods feeder. 
1. Edge of the stent placed in the tank, tighten the plastic screws. 
2. Velcro on both sides will be separated, torn sticker on the back, were to be attached to the bottom and the tank cover feeder appropriate location 
LOW POWER CONSUMPTION -

 

It needs 2x AAA batteries (not included) to work! It runs on very low power while staying efficient.
BUILT TO LAST -

 This Automatic Fish Feeder with Timer is built by top-notch plastic. 
USAGE:-
MANUAL BUTTON -

 Press once to feed the fish manually.

AUTO BUTTON -

 To feed the fish Automatically. Press "Auto" button once. The 24h light will be weitched on - means will feed the fish every 24 hours. Press another time to switch the timer to 12hours. 
SPECIFICATION:-
Material: Zinc Ally + Copper

Material: Plastic

Color: Yellow + Black

Power Supply: 2pcs 1.5V AAA batteries (Not Included)


Size: Approx. 70 x 65 x 105mm / 2.8 x 2.6 x 4.1inch




Weight: Approx. 220g
PACKAGE INCLUDED:-
1 x Automatic Fish Feeder - With Timer!